Welcome to another edition of Design Idea! Today - paneling! So many of us are plagued with that dark faux wood sixties/seventies era paneling in our home. What to do, what to do? Paint, of course! A coat of paint will do wonders with paneling - it will actually look nice! You will be in awe of the transformation of the paneling from a dark, looming (dated!) presence into a surface with subtle lines, rhythm, and texture in your space. You will love it! Some pretty "after" examples for you: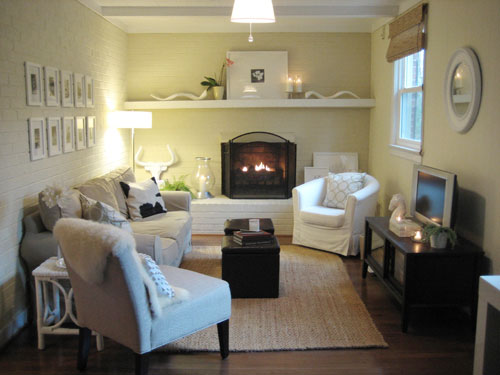 Please let me know your thoughts and your own battles with paneling! I would love to see before and after photos: please
email
them to me!
Stay inspired and God bless! Kelly
P.S. Photos will be posted very soon of the completed kitchen and bath at the
Stewarts
. Stay tuned!